Quick take: The reasons why students plagiarize are often unknown by teachers. By understanding cultural differences, it's possible to create helpful prevention strategies.
It is becoming a well-known fact that international students are at significantly higher risk to committing plagiarism. According to The Times newspaper, in the United Kingdom, students from outside the European Union were more than four times as likely to cheat in exams and coursework.1 Similar numbers were found by The Wall Street Journal: public universities in the United States registered 5.1 reports of alleged cheating for every 100 international students, versus one report per 100 domestic students.2 Find out some of the reasons why this is happening, especially with written assignments.
Knowledge as a shared property
Many non-Western cultures have different views regarding originality and textual ownership. In Korea, for example, the traditional belief is that there is no such thing as an original idea or thought.3 As a result, the perspective that an author owns his or her text, may not be a common concept in the student's cultural background. Because of that, students may not have experienced the same emphasis on attribution of sources.4 In China, for instance, plagiarism is often encouraged as a way to honor the author, or seen as a form of flattery. In India, a word to suggest plagiarism does not even exist, and attribution of sources is only required if the author is renowned.3
Respect for authority
International students often do not think that they can enhance the writing and ideas of someone who is an authority on a particular subject.5 Because of that notion, they may have difficulties paraphrasing, criticizing other people's work and writing book reviews, for example. They may find it difficult to critique the work of someone who has more knowledge on the matter.
Exam-oriented cultures
In many cultures, educational institutions place a greater emphasis on exams rather than homework, written assignments and presentations. Students from countries such as South Korea, Japan, India and Pakistan may be used to the notion that homework does not have much importance towards the final grade. Since in their countries exams are much more significant, spending time doing homework may seem counterproductive to them.3
Diverse learning styles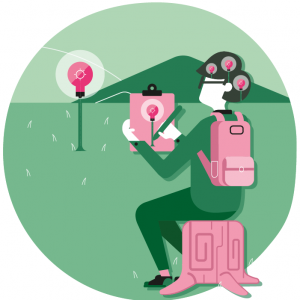 International students may have to adapt to an entirely different academic culture and learning style. Learning by rote memorization is a common practice in nations such as India and China. In those cultures, reproduction of text without error may be considered proof that students have read it.3 Memorization is seen as a form of respect for the author, and students who recite information verbatim commonly receive higher grades.5 Additionally, during their school years, many students may not have had access from information beyond textbooks, so they may never have faced the question whether copying from the internet is permitted.3
Limited writing experience
Some international students may not have experience writing research papers that require personal opinions and critical thinking.5 The purpose of writing assignments in countries like Japan and China are usually to practice what one is learning, rather than producing original theories or ideas. Students also may have trouble understanding the characteristics of different types of writing assignments.3
Pressure to be successful
The pressure for good grades may be higher for a student who depends on a scholarship or faces the threat of a potential loss of visa.5 There may also be financial and family pressures for the students to get higher grades which will lead to better jobs.4
Difficulty expressing themselves in another language
For students who speak English as their second language, it takes longer to read and write.5 They may feel unable to express their thoughts, or they may think that what is already written in English expresses what they want to say better than if they had written it themselves.4
Greater emphasis on collaboration
International students may have a stronger sense of community, and they may not hesitate to help each other and ask to see their notes or assignments. They may not see collaboration and helping others as a way of collusion.3
Minimal consequences for plagiarizing
Consequences for cheating vary from country to country. Nations like the United States and the United Kingdom tend to be much stricter — students can fail the course or even be suspended or expelled. However, copying text without attribution and downloading papers from the internet may not be seen as severe violations in countries like India or China, and therefore, there may be no serious consequences for such actions in those regions. As a result, students tend not to pay attention to plagiarism rules.3
Be aware
Different countries can have very diverse conceptions on plagiarism and authorship. These distinct interpretations are not wrong or less advanced than the traditional western conception. It is important to note that the data gathered here about specific countries may not be representative of the whole nation – China and India, for example, are large countries with significant regional diversity. Also, this information may not be true to all people, since there are individual issues in question, so it is important not to stereotype students.
Infographic:
TRiiBU Studio
Sources:
1Mostrous, A., & Kenber, B. (2016, January 04). Universities face student cheating crisis. Retrieved August 30, 2017, from https://www.thetimes.co.uk/article/universities-face-student-cheating-crisis-9jt6ncd9vz7
2Jordan, M., & Belkin, D. (2016, June 05). Foreign Students Seen Cheating More Than Domestic Ones. Retrieved August 30, 2017, from https://www.wsj.com/articles/foreign-students-seen-cheating-more-than-domestic-ones-1465140141
3University at Buffalo Center for Educational Innovation. (2016, September 22). Teaching International Students: Academic Integrity. Retrieved August 29, 2017, from https://www.youtube.com/watch?v=s8Sy2rOyloU.
4Introna, L., Hayes, N., Blair, L., & Wood, E. (2003, August). Cultural attitudes towards plagiarism: developing a better understanding of the needs of students from diverse cultural backgrounds relating to issues of plagiarism. Retrieved August 29, 2017, from http://www.academia.edu/1362321/Cultural_attitudes_towards_plagiarism.
5Minnesota State University. (n.d.). International Students and Academic Integrity: Cross Cultural Considerations in Student Conduct. Retrieved August 29, 2017, from https://www.mnsu.edu/conduct/cross_cultural_handout.pdf.